Testimonials
Kristin Long 1-9-2017
Why is it important to choose the right photographer? They play the key part in capturing and preserving your precious memories! There are many options and choices for one to consider when choosing your photographer. As a photographer myself, my insight comes from both sides of the camera. I have observed, experienced and worked for many different styles of photography professions. From large chain studios to inspired newbies looking to build their portfolio. Almost anyone can take a picture. It takes a special touch to 'capture a memory'. I highly recommend HC Photography. Whether it be for a wedding, family, senior or milestone photos as your child ages. They are friendly, professional and focused on you and you're individual needs. As apposed to large chain studios where the sales pitch is their driving point, or the newbie not yet understanding their camera and posing becomes awkward, (not to mention it can take forever to actually receive your photos) HC Photography is a family owned business with a personal, professional touch accompanied with years of experience. I have never left feeling like it could have gone better and our pictures are always amazing! HC Photography is constantly adding to their scenery, both in studio and outdoors. This year they are adding an Event Center which is very exciting! Can't wait to see what the future has in store. Thank you HC Photography for continuously providing us with amazing photographs!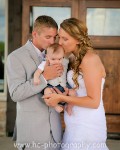 Cassandra and Cassidy Wencl
I would absolutely recommend HC photography! Photagrapher and assistant were professional, efficient and well organized. Can't thank them enough for capturing a perfect day with beautiful photos!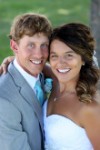 Kassie and Benji Besser August 2015
My husband and I would like to give out a HUGE thank you to HC Photography for doing an absolutely beautiful job on our special day! We couldn't have asked for better people to work with. I would recommend them to everyone! They have now become our friends and we are excited to work with them in the future for baby pictures!! Thank you Christine! The Besser's Benji and Kassie
Lisa Parkos August 2015
Love this place! I'd recommend them to anyone. Very accommodating and she does an amazing job.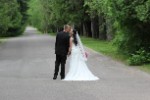 Marisa and Joel Anderlie 6-20-15
Wonderful people to work with. Great images that will last a lifetime! Thank you for the work you've already done and we can't wait to see the rest.
LeAndra Renae Carlson 2-2015
I have always been satified with my service from HC and the quality of my photos have been nothing but amazing! And how quickly I recieved my order, photos were taken on Saturday I placed my order the next day on Sunday and recieved my order in the mail 4 days later on Thursday! I couldn't be happier (: everyone always compliments how our photos have turned out! I would recommend HC to anyone (I have mentioned prices to friends/family and they cannot believe how affordable they are in comparison to other photographers)
December 16, 2014
Appeldoorn's Sunset Bay Resort Brides- If you are looking for a photographer that is very easy to work with and takes STUNNING photos HC Photography is the way to go!
Macayla Hoskins 11-2-2014
Chris did my wedding pictures and they were obiviouly amazing she did such a great job the edits were amazing and most definitely going back for more family pictures to come
Jeff and Angie Snyder 10-31-2014
Christine, Thank you so much for doing such a great job with our wedding. We had so a lot of fun and are very happy with how the pictures turned out! We have been telling people about how great you were. Thank you !!!
Barbie Paulson 11-2014
★★★★★ Thank you HC Photography ! We had an absolute fantastic time taking our family pictures you both made our experience awesome and we will be back!! Thank you for taking all of us on and producing such amazing family shots !! Great Job
Meredith Lovaas 08-2014
My fiance and I did our engagement pictures with Christine and her assistance. They were wonderful! So much fun and we got to combine ideas for some great shots. I can't wait to get a look at the pictures
Porsche and Nick Kragt
Love them!!! She did an amazing job with our wedding!!!!!
Amanda Buss
Who has the best photographer in the entire world?! Um this girl! I got a text at 1:13 saying "I have been working on your CD and editing pictures for 2 hours straight and your pictures are ready"ALREADY!!!!! Our pictures were at 10 o'clock today...Can I say excellent customer service and excellent photography!! Christine Hugg and HC Photography you rock!!! This my friends is why we shop local!!!!! THANK YOU!!! You are the BEST!!!!
Kristi Frazier
I think hc is the best place to get pictures done.. they are easy to work with, the photographer is fun, they have so many cute set ups, great ideas on ways to have pictures taken and the best part is the photos always turn out awesome!
Nicole and Dan Berthiaume
We love our wedding pictures they turned out beautiful!
Dale Miller
You did a wonderful job at the wedding.Thank You. Dale Miller
Trisha Alexander
Our wedding photographer was AWESOME!! Thanks for everything Christine Hugg !!
Erin Giving Polinder
Love the baseball pics, the family pics, and grad pics of ours that you took! Great job Chrissy!!!!!
Melinda and Jason Klein
HC Photography did an INCREDIBLE job with our wedding photos. They were fun to work with, reliable and very reasonably priced. We also received our pictures very soon after the wedding. Highly recommend
Shannon Dickie
I appreciate all the time you take with Mikey! His pics always turn out so amazing!!!! Thanks Christine!!!!
Torrey Elisha Hook
HC Photography did such an AMAZING job on both my maternity pictures and my son's newborn pictures! I can't quit looking at them, every time I do it makes my heart melt and it reminds me what a little miracle I have! So thank you so much Christine!
Lori Julson
From the kids school pictures, to family pictures, to engagement pictures and then to wedding pictures...always perfect pictures!!!! Well done every time!!!! Love you guys!!!
Emily Milligan
Hc has done such a wonderful job on our maternity, engagement, newborn, and wedding pictures! We are definitely customers for life.
Kristie Oistad Mettling
Thank you for making our day special with fabulous pictures! And putting up with our crazy, hectic families! You are the best and would recommend you to EVERYONE.
Greg Tabor
She takes amazing pictures! Laurie Swanson Gahm HC photography took my election photos. They did a fantastic job!!!!!! They have a wonderful studio. Thanks for all you do!!!.
Adam and Stephanie Dullinger
Christine and HC Staff Thank you all so much for being our wedding photographers! We absolutely loved the pictures. And Thank you for all the extras-you and your staff have gone above and beyond what we thought a wedding photographer would ever do! We are so pleased with everything and the service you provided. Please feel free to use any of our pictures anytime. Thank You again
Jaime and Chuck Cline
Hello! I just wanted to say THANK YOU for the beautiful wedding photos- as I was looking through each one for hours (yes all 580 of them), I could completely visualize my whole day over again. Happy tears ran down my face and made me so thankful to have such wonderful pictures to always cherish. Thank you for being such a special, important part of our day!
Genia Rooney-Johnson
We can't THANK YOU enough for the beautiful pictures you took of our little family! And for making our son's 2 year session so wonderful! He still talks about your ducks and horses!!! Thank You so very much!
Katie Larsen
Love going to HC Photography to get our pictures done! Always great pictures and never feel rushed during our session. Also love that we can go home and view and pick out our pictures from home
Season Kryzer
We absolutely love HC Photography! Thank you so much for always taking pictures of our family, they are just beautiful. See you very soon!
Susie Long-Kenady
Thank you Chrissy for doing another wonderful job with our pics! We couldn't be happier!
Andrea Fox Haataja
Love my kids photos turned out great thank you sooo much , no more school photos always coming back to you you totally got their personalities !!love them!!
Devon Long
The pictures look great! Thank you so much! You do such good work and the kiddos just love you!
Vanessa Matthews
Ally & Kevin's engagement pictures are so awesome!!!! Love them!
Katie Johnson
WOW Chris! You are good girl! I was just looking at your mess the dress pics~ they rock! Plus, the ones I've seen from the wedding so far are awesome too! You definitely know your stuff lady!!! :)
Danyell Wendland 10-2014
★★★★★ Our family has used HC Photography for several years and always very happy with the end result
Amanda and Brad Buss
THANK YOU HC!!!!! Once again we have AMAZING pictures!!! We absolutely LOVE your down home service and abilities!!!Amy Feser ChristyI love HC Photography!! I have had 2 seniors get pictures done here and our family ones. We could not be happier with the outcome. We will continue to get our pictures done here! Thank you, HC Photography!!